Inspiration: Kei Endo's drawings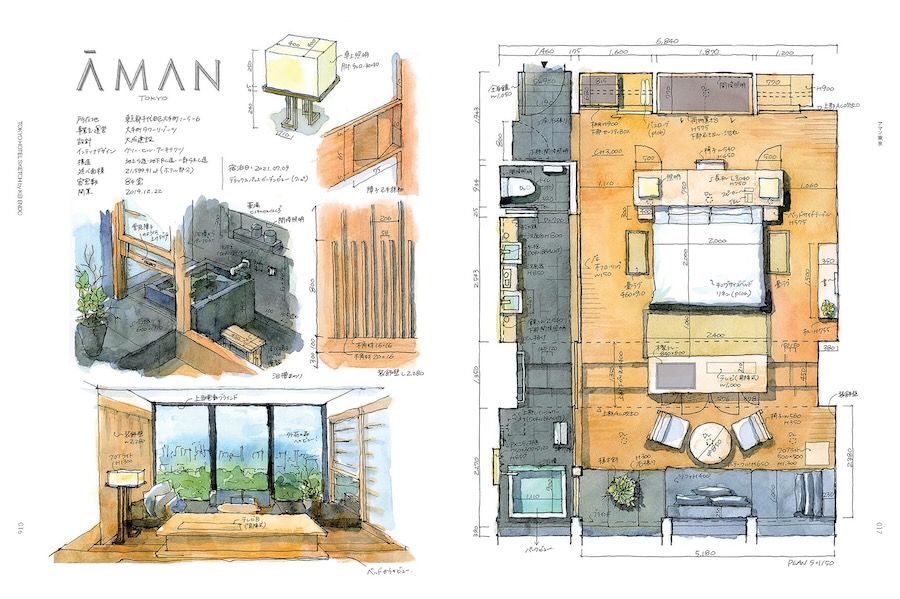 Step into the world of Kei Endo, an architect with a passion for hotels and a sketchbook full of stories. Her artistic journey has led to something truly captivating - a collection called "Tokyo Hotel Sketch," a window into the heart and soul of Tokyo's finest hotels.
Imagine wandering through hotels, not as a guest, but as an observer. That's Kei Endo's world. Armed with a sketchbook, she explores hotels with the eye of an architect and the heart of an artist. Each stroke of her pencil captures more than just room layouts; it captures the essence of the space.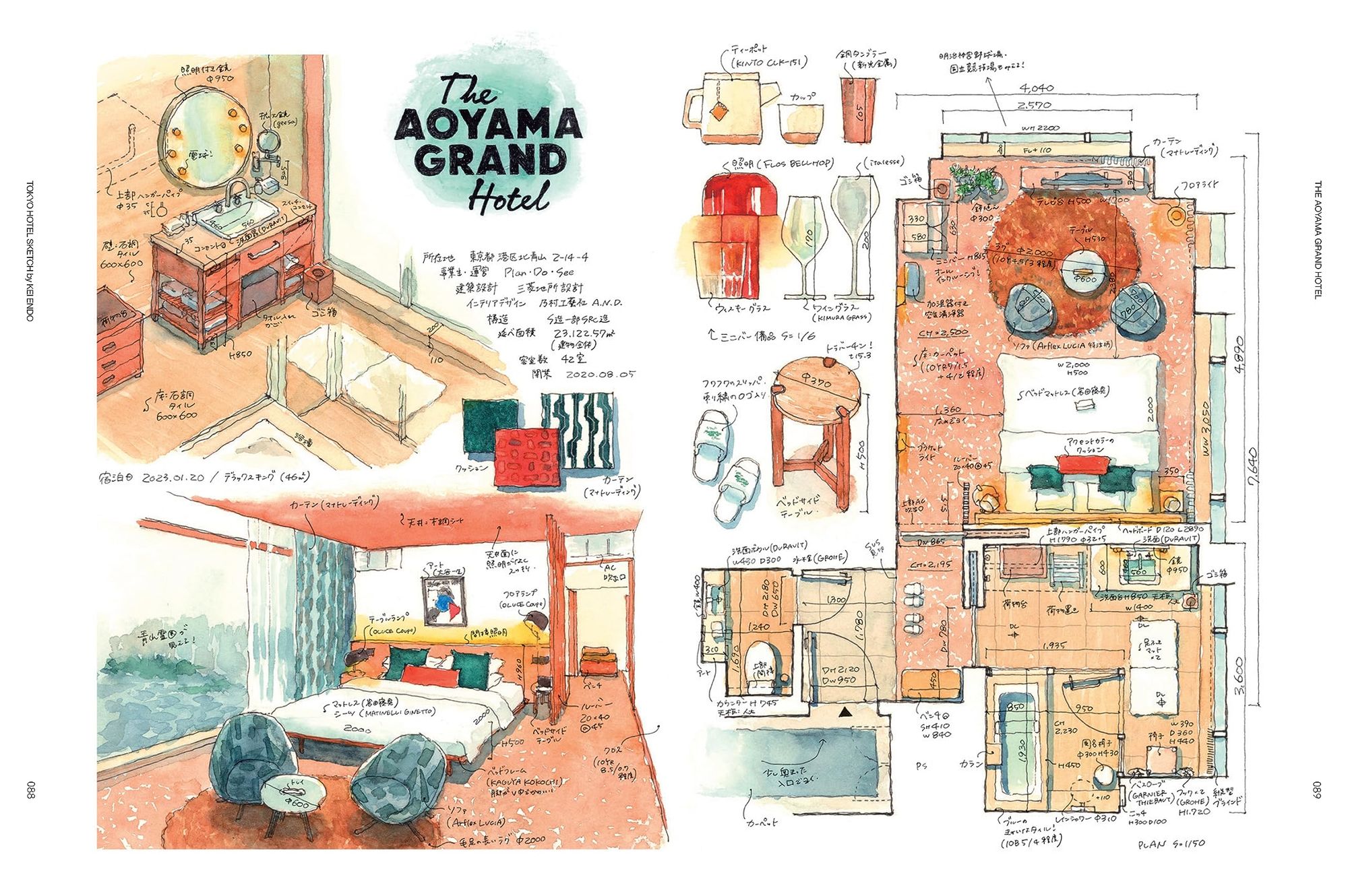 The result? A book that's a true labour of love, it's a collection of over 20 hand-picked hotels in Tokyo, each sketched with meticulous detail. From historic gems to modern marvels, the book categorizes hotels in a way that makes you want to dive right in.
Now, don't worry if Japanese isn't your strong suit. While the text might be in Japanese, the illustrations speak a universal language. Kei's sketches bridge the gap, inviting anyone with an appreciation for beauty to explore these visual narratives.
But what sets these sketches apart? It's the way they bring hotel rooms to life. Kei's keen eye doesn't just capture the physical; it captures the ambiance. Imagine the play of light on furniture, the charm of every nook, and the character in every corner. These sketches aren't just drawings; they're emotions frozen in time.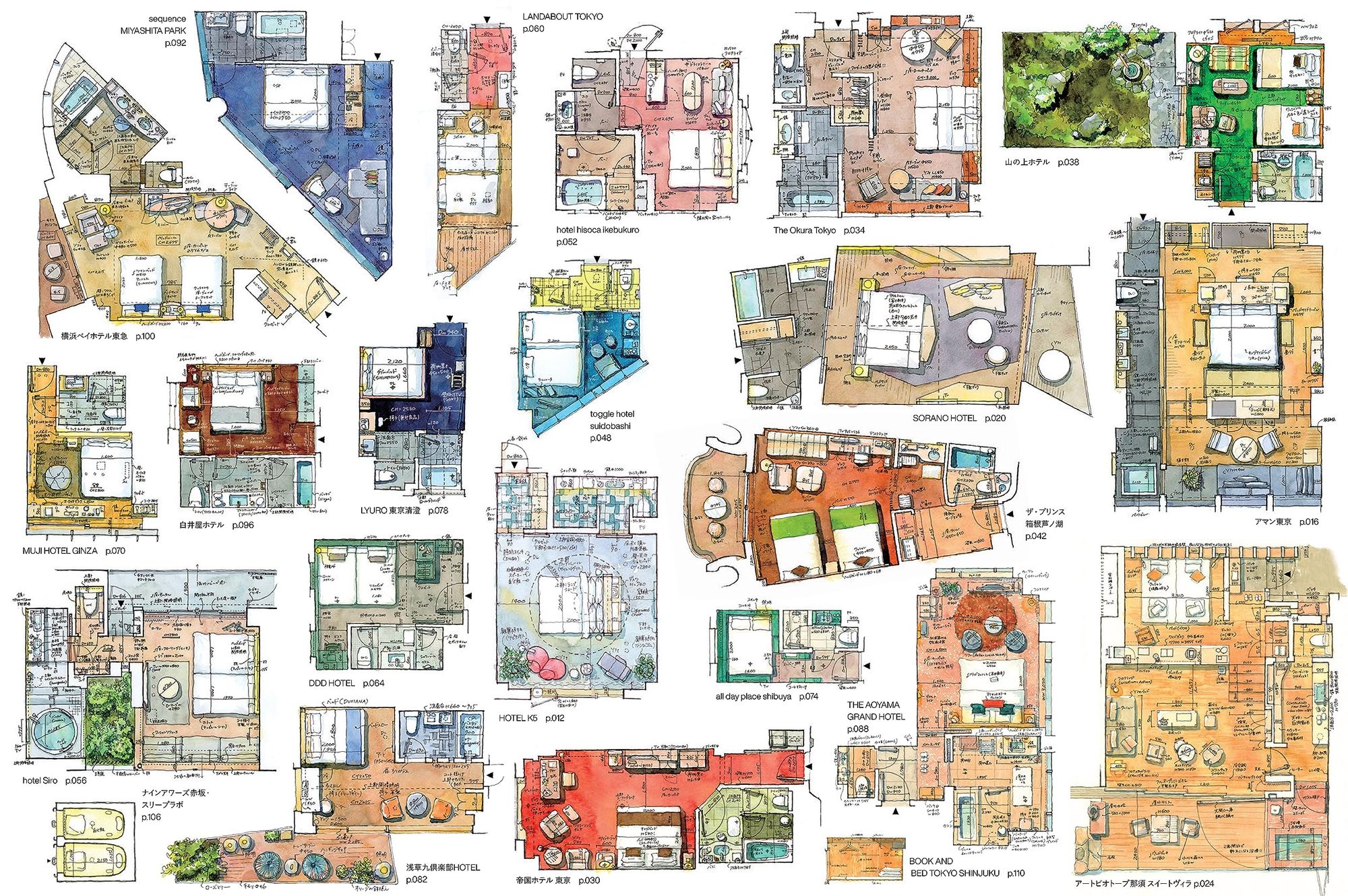 It's probably the Geeky-me talking, but I truly love the drawings.
More at Spoon & Tamago.