Maximizing Your Small Bathroom: Design Tips for Compact Spaces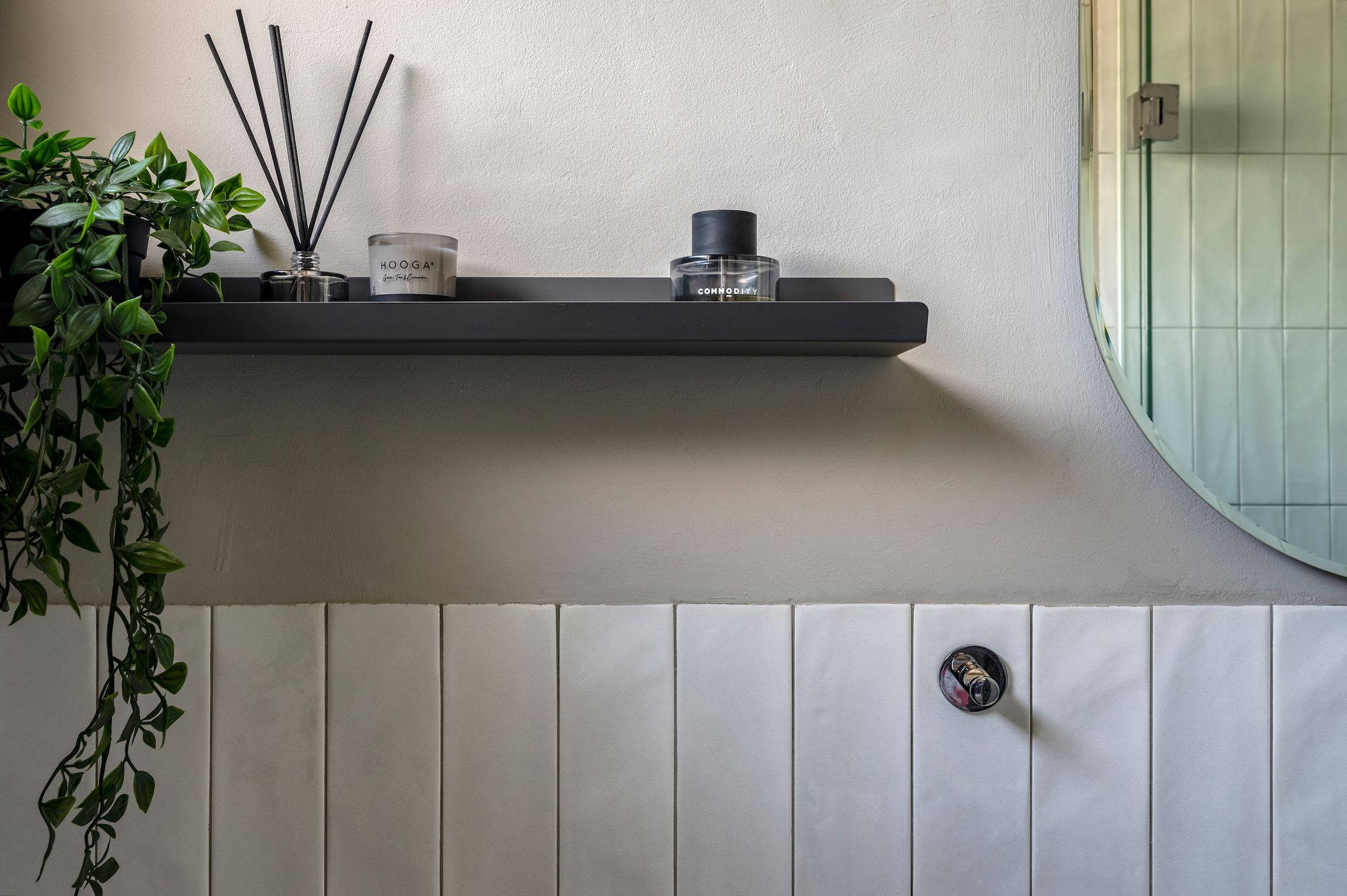 Introduction
When it comes to interior design, small bathrooms often present a unique set of challenges. The average bathroom is just 2.3m x 2.7m, leaving homeowners scratching their heads over how to make the most of such limited space. But fret not; a small bathroom doesn't mean you have to compromise on style or functionality. In this blog post, we'll delve into some ingenious design ideas that can transform your compact bathroom into a luxurious retreat.
Wall-Hung Fixtures: The Illusion of Space
One of the first things to consider when designing a small bathroom is how to maximize floor space. Wall-hung basins, vanity units, and toilets are your best friends here. By elevating these fixtures off the ground, you not only gain additional floor space but also create the illusion of a larger room. It's a win-win!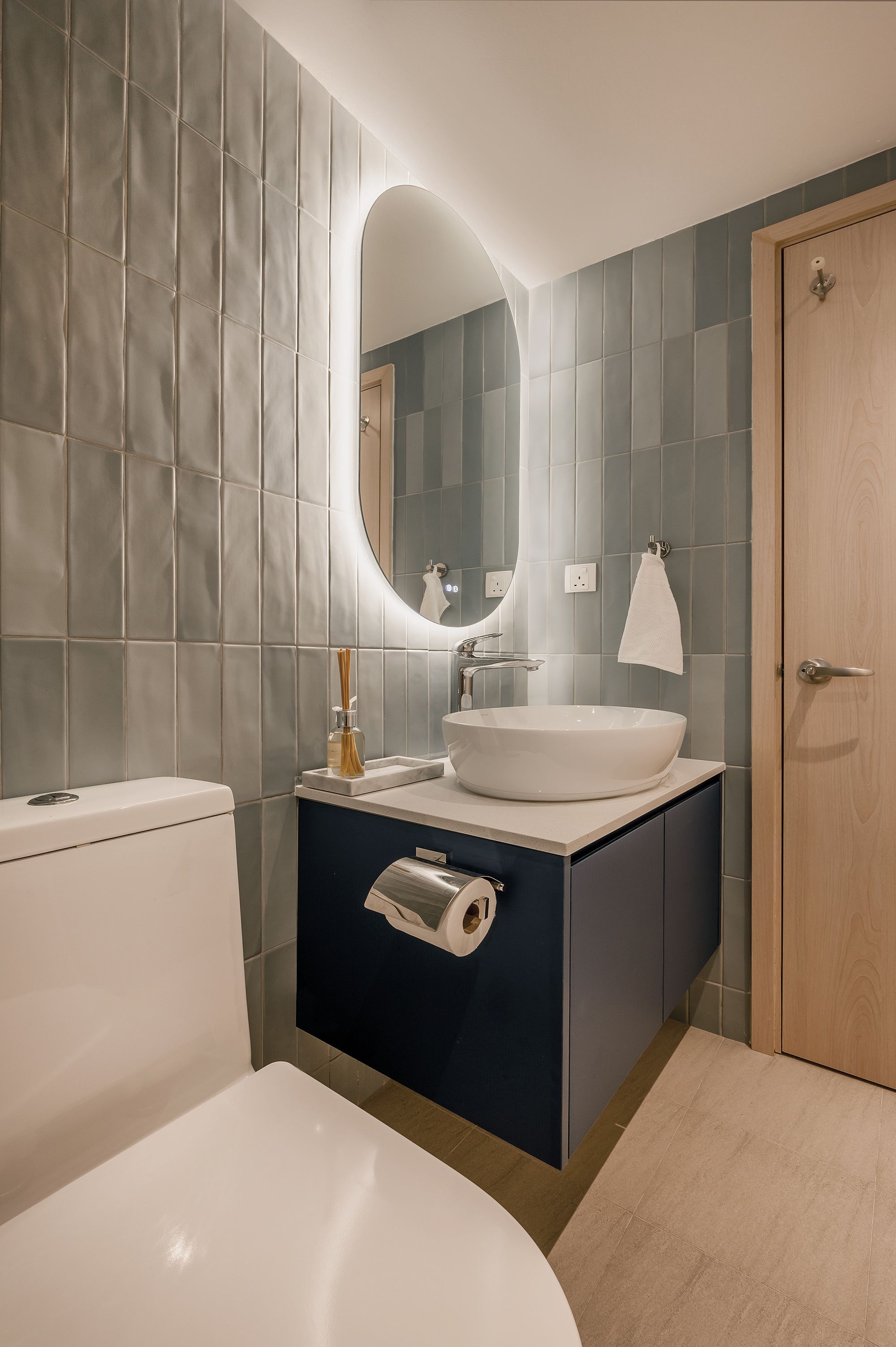 Mirror, Mirror on the Wall
Mirrors are not just functional; they are magical design elements that can make your small bathroom feel twice as big. Opt for the largest mirror that fits your space and consider placing it opposite a window. The natural light will bounce off the mirror, illuminating the room and creating a sense of openness.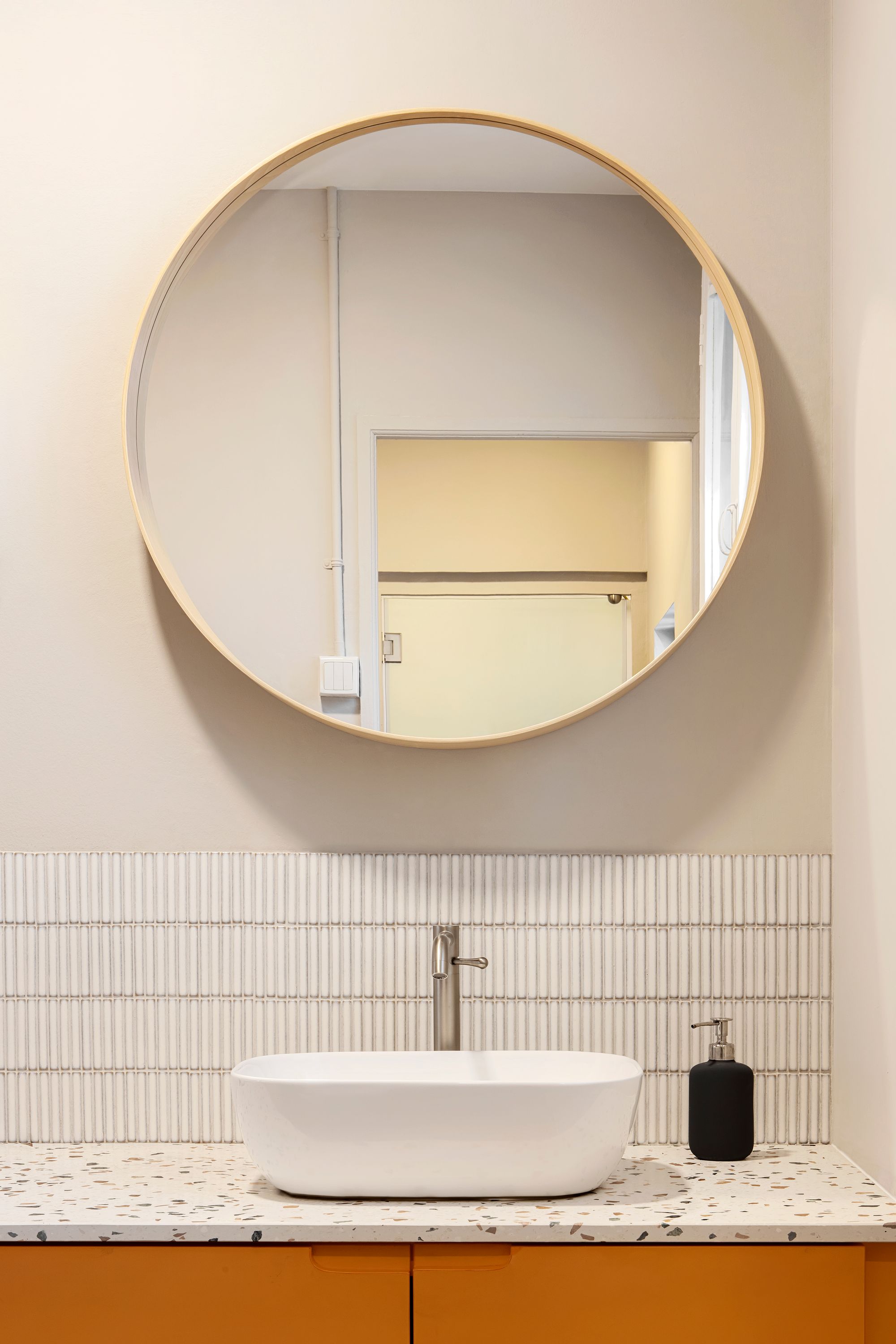 Vertical Storage: The Sky's the Limit
Floor space is a premium in small bathrooms, but that doesn't mean you can't have ample storage. Vertical storage solutions, like wall-mounted shelves or tall cabinets, can help you make the most of the available space. These options keep your essentials within reach while maintaining a clutter-free environment.
Make a Statement
When space is tight, a statement piece can work wonders. Consider installing a bathtub (or shower or sink) in a bold color or unique shape. This will serve as a focal point that draws the eye, effectively distracting from the room's small dimensions.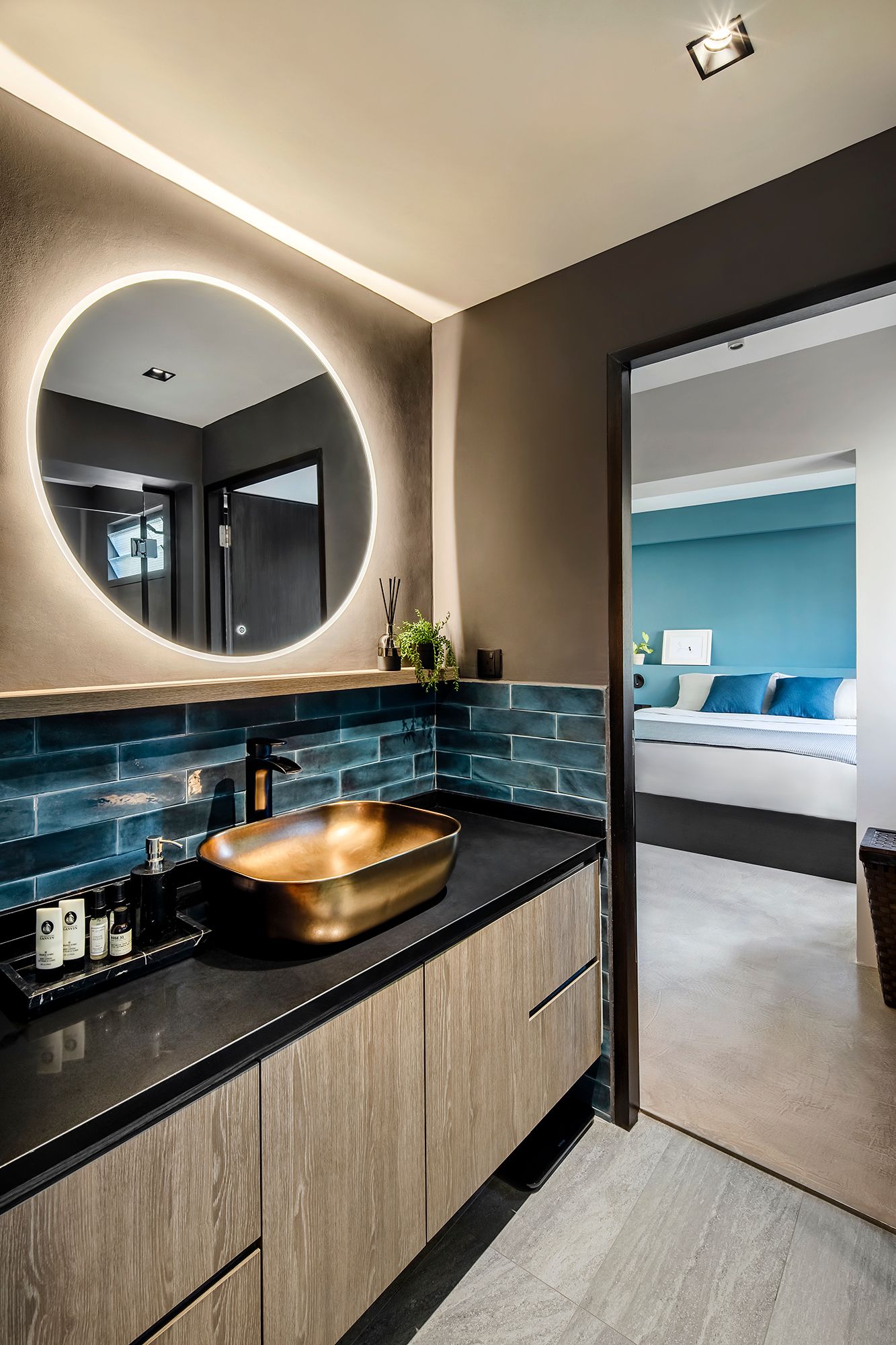 Flooring: The Foundation of Illusion
Your choice of flooring can also impact how big or small your bathroom appears. Large format tiles, with fewer grout lines, can make the room look more expansive. If tiles aren't your thing, consider high-quality stone to elevate the space.
Cohesion is Key
In a small bathroom, a cohesive colour scheme can make all the difference. Stick to a limited palette to create a harmonious look. For instance, a combination of bright white and botanical green can impart a fresh, airy feel to the room.
Let There Be Light
Natural light is a precious commodity in any interior space, but it's especially crucial in small bathrooms. Sheer window treatments can keep the room bright while offering the privacy you need.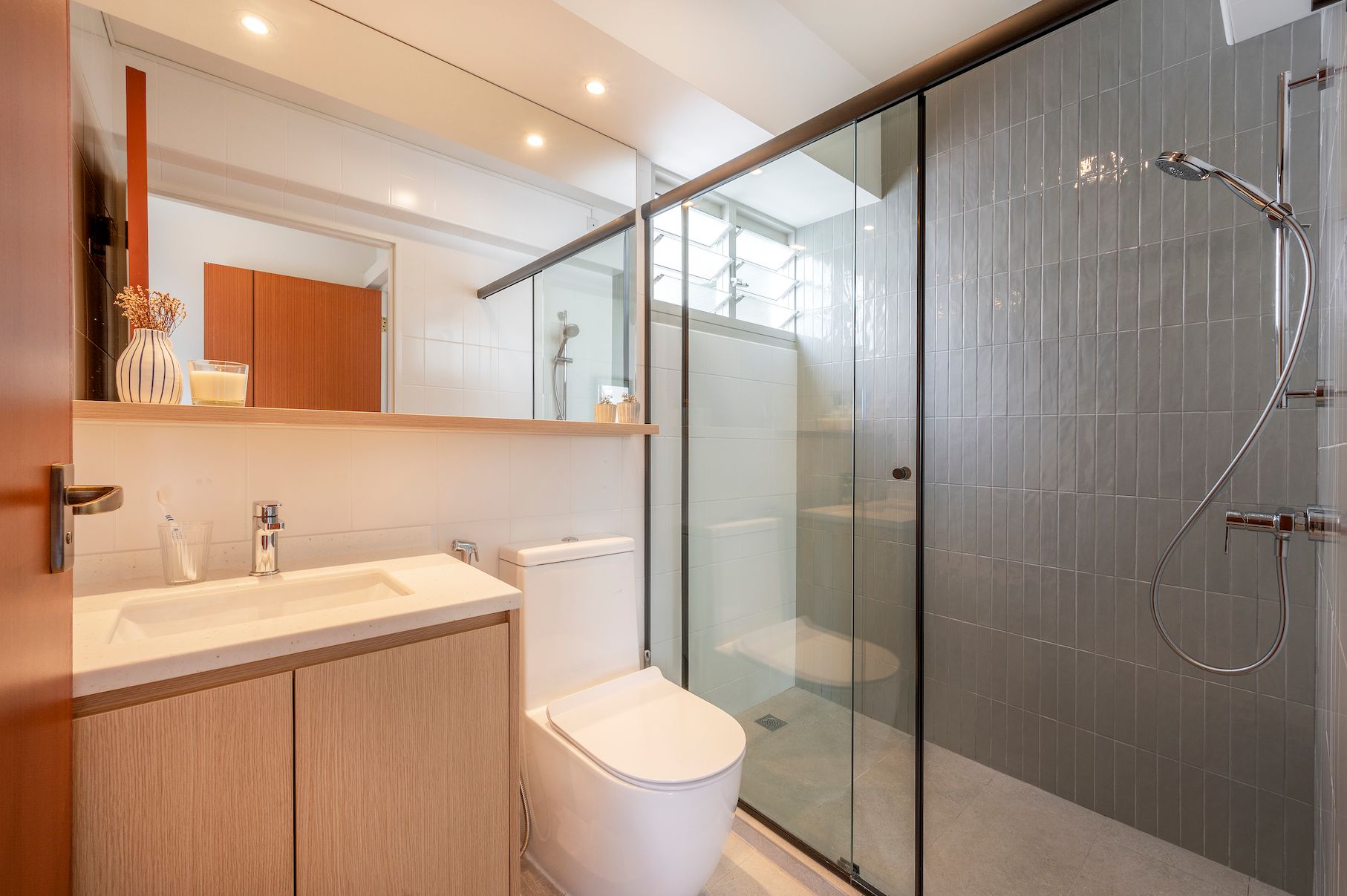 Don't Fear the Pattern
Who says small spaces can't handle bold patterns? On the contrary, a daring design can add depth and character to your bathroom. Just remember to balance it out with simpler elements to avoid overwhelming the space.
Conclusion
Designing a small bathroom may seem like a daunting task, but with the right strategies, you can turn it into a stylish sanctuary. From wall-hung fixtures and large mirrors to clever storage solutions and bold statement pieces, there are numerous ways to maximize both style and functionality in your compact bathroom.
So, are you ready to transform your small bathroom into a luxurious retreat? If you need professional guidance, don't hesitate to reach out to us at ShanWong.Design. We're here to turn your design dreams into reality.
Contact Shan today to learn more about her bespoke, boutique interior design services. Stay connected with Shan on Instagram, Facebook, Pinterest, and LinkedIn for updates, inspiration, and expert insights.