Pandomo by Surface Art
We are here today to share an interview with Alvin. Shan Wong worked on a project with Alvin from Surface Art, a company specialising in…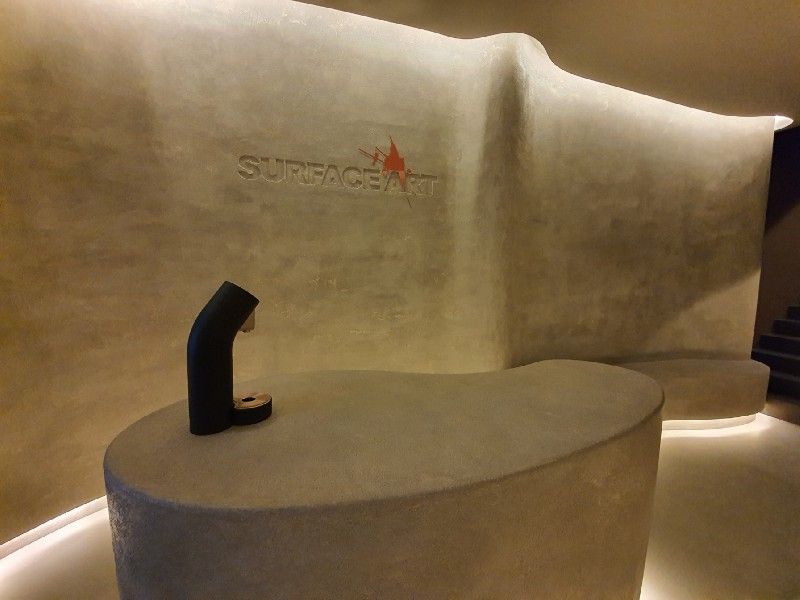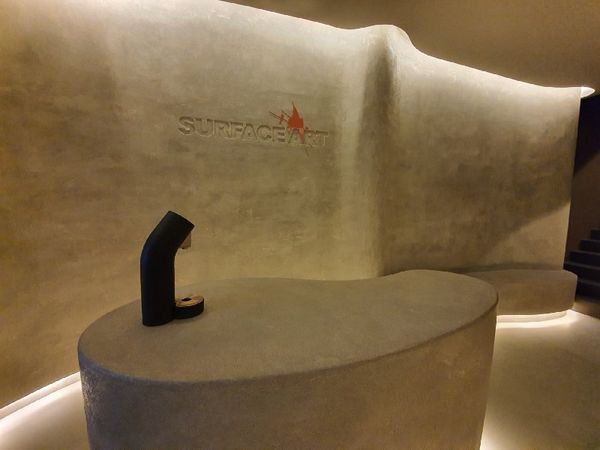 We are here today to share an interview with Alvin. Shan Wong worked on a project with Alvin from Surface Art, a company specialising in Pandomo flooring. Let's get to know about Alvin's experience and work.
Q: Kindly introduce yourself and your company to our readers.
Hi everyone! Before introducing myself, I would like to thank Shan and Yeri for inviting me today to share my experience with their readers
I started off working in a contracting company that specialised in industrial flooring, learned the trade and gained hands-on experience before joining Ardex, where I was introduced to one of their products: Pandomo. My work experience at Ardex and the previous contracting company had equipped me with both the art of contracting and in-depth knowledge of construction materials.
While working at Ardex, I had the opportunity to realise my passion for establishing my business and the direction I wanted to pursue, and in 2014, Surface Art was founded. Surface Art offers a diverse range of quality products. My previous experience and network in the field of the construction chemical manufacturing industry have helped me a lot in this regard. At present, my business is well-established, and we are launching a showroom to showcase our expertise and showcase available products we've worked with in a more conducive environment.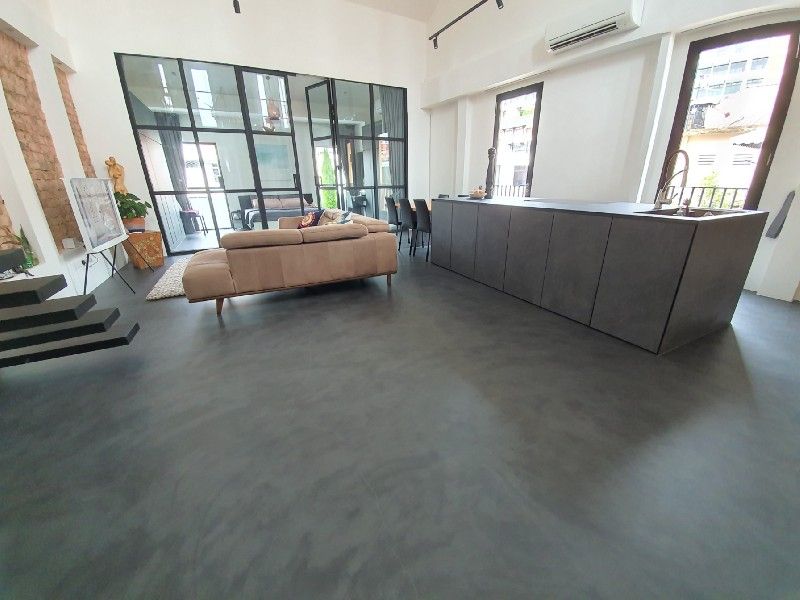 Q: Shan worked with Pandomo Loft for her project at Telok Blangah Crescent. Could you share some more information about the Pandomo range?
*Laughs*. Sure. I have worked for the manufacturer of Pandomo for several years and attended training in the German Headquarters. I also had site visits to understand how the product is used by professionals. At that time, Pandomo flooring in Singapore was not that popular as a design element.
Let me explain Pandomo as simply as possible. Basically, Pandomo is a product name for a variety of highly engineered cement-based materials with patented "Ardurapid". It was formulated to make cement-based materials hardened and dried within 24 hours irrespective of the weather condition. It is easy to apply and gives a seamless finishing.
The brand specifically deals with cement-based products that are used for the architectural purpose. One of the main features of the product is that, despite, it being applied as a thin layer. Despite the thin coat, the finishing is still achieving a good hard-wearing surface.
Q: What makes Pandomo different from other products or regular cement/concrete?
Pandomo is different from regular cement as it is applied much thinner and in a short turn around time. The result is aesthetically appealing with crack resistance. Moreover, it can be created with a variety of colours and tones. I would classify Pandomo as an expanding group of advanced finishing products widely available in different types and properties.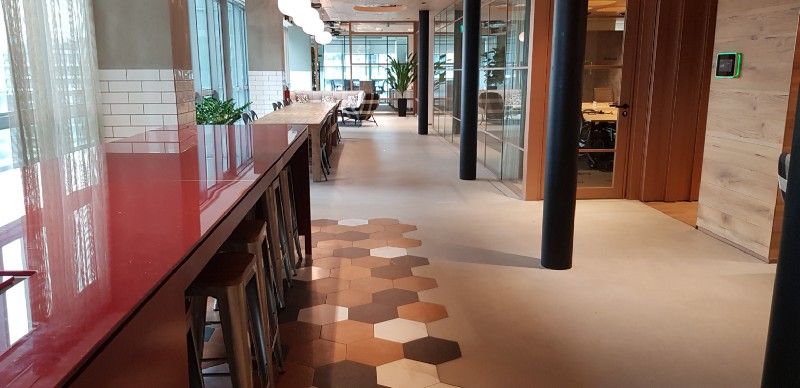 Q: We often get customers asking about micro-cement flooring, would Pandomo be considered a type of micro cement?
Well, Micro-cement has become popular now among customers. I remember, one of my competitors had advertised and marketed it quite actively. Pandomo is not considered a type of micro-cement. I have worked with both micro-cement and Pandomo and have observed certain differences between the two. For example, micro-cement is soft enough to polish by hand or hand tools, whereas Pandomo is so hard that we can only polish it by using mechanical means.
Q: What are the pros and cons of using Pandomo?
Hmmm. There are no pros and cons of any particular product in general. Actually, it depends on the priorities and expectations of the clients or designers. For instance, I will understand the vision of my clients before proposing the best-suited option from our range.
I have worked with Shan too. She had done her study and contacted the manufacturer. It was stress-free working with her.
For Shan, I would say she knows her stuff and is very passionate about it. As far as I am concerned, I prefer to give advice where needed rather than influencing the designer or clients.
You can approach me easily. However, it is best to approach me directly rather than through a manufacturer's recommendation, as it will be difficult for me to advise suitable products freely.
Hope you found this blog post useful. Share your thoughts, opinions, and experience with us in the comment section.
At Shan Wong, we love the Pandomo line, and it's used in many famous buildings. Interested in Pandomo? Reach out to Alvin Chai from Surface Art directly via [email protected].
Connect with Shan on Instagram, Facebook, Pinterest, and LinkedIn.